BEL LILY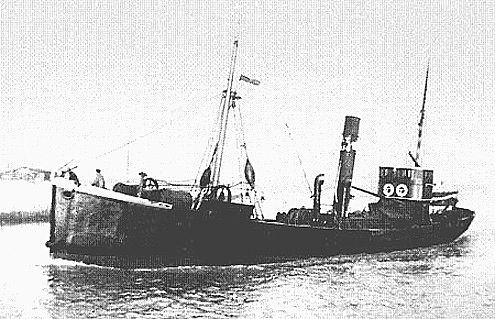 14 May 1917 57 32.725N 01 42.385W 45 in 50 metres
---
Built: 1899 by Irvine Ship Building & Engineering Co Ltd, Irvine, Yard No 7
Construction: steel, 168 grt, length 105.5 ft (32.1m), beam 21 ft (6.4m), draught 10.5 ft (3.2m)
Propulsion: triple expansion 50 NHP, one boiler, machinery by Muir & Houston, Glasgow
Registered: Grimsby, UK, Fishing registry GY1000

Built as the Forth, at the time of her loss the Bel Lily was owned by Baynton & Jagger of Grimsby.

Having left Grimsby for her fishing grounds off northern Scotland, on the 14th May 1917 the Bel Lily struck a German contact mine off Peterhead and sank with the loss of all ten crew. The mine had been recently laid by UC-49 (Alfred Arnold).

We found the Bel Lily by echo-sounder search back in October 1999, she lies upright in 50 metres at 57 32.725N 01 42.385W orientated 040/220 degrees wth the bow to the north-east. The superstructure has gone but the trawl gallows remain in place apart from the forward port-side where the hull is extensively damaged by the mine explosion.
---
---
echo-sounder chart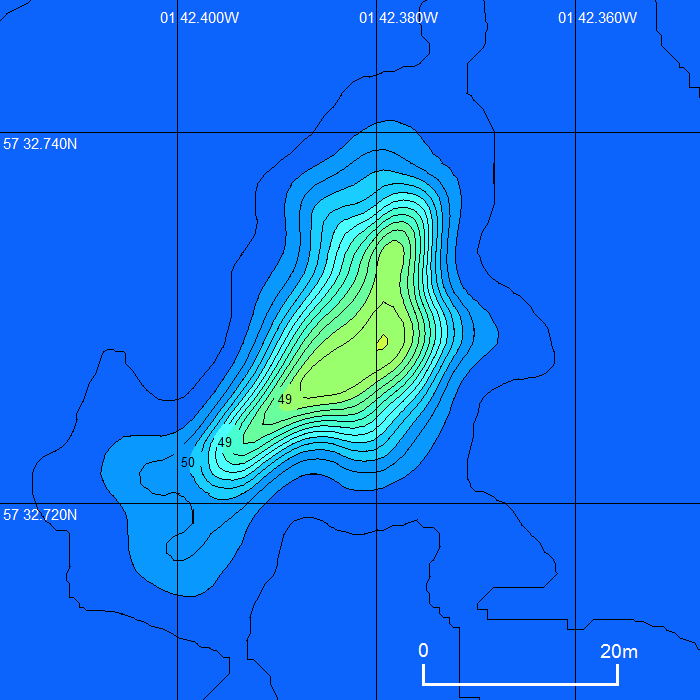 ---
3D echo-sounder chart