KILDALE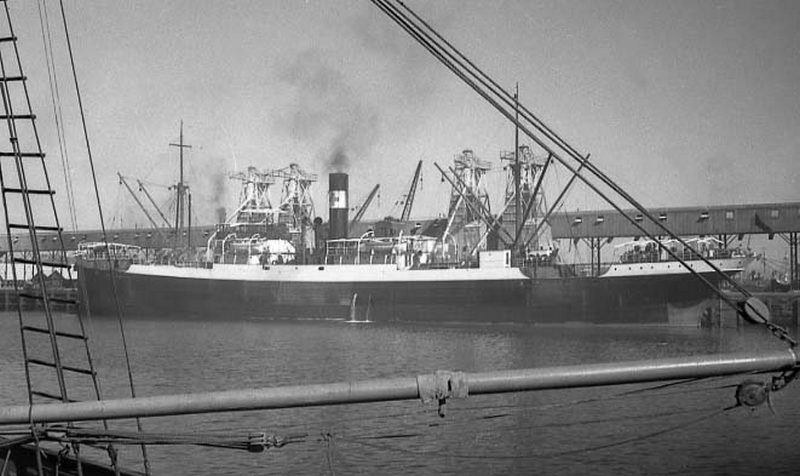 3 November 1940 57 45.217N 01 46.027W 59 in 63 metres
---
Built: 1924 by W Pickersgill & Sons Ltd, Sunderland
Construction: steel, 3877 grt, length 363.5 ft (110.8m), beam 51.4 ft (51.4m), draught 22.8 ft (6.9m)
Propulsion: triple expansion 445 NHP, two boilers, six furnaces, machinery by Richardsons, Westgarth & Co Ltd, Hartlepool
Registered: Whitby, UK

The Kildale was built for the Rowland & Marwood Steam Shipping Co Ltd and was managed by Headlam & Son.

Having loaded sugar at Barahoma in the Dominican Republic, the Kildale sailed from Sydney, Cape Breton on the 27th September 1940 in convoy SC6. During the crossing four ships were sunk, all by U-103 (Viktor Schutze), they were the Delphin, Craigwen, Nora and Zannes Gounaris. The Kildale arrived in the Clyde on the 12th October, departing with coastal convoy WN29 on the 31st for the passage to Methil. The escorts for this convoy were two armed trawlers, HMT Pentland Firth and HMT Northern Spray. On the 3rd November when north of Kinnaird Head, the convoy was attacked by German aircraft which bombed and damaged the Eros and sank the Kildale. The Kildale's crew were picked up by the convoy escorts, 35 survived but 2 were lost.


The Kildale was found on the 17th July 2005 during a weekend diving trip organised by Phil Hodson aboard Bill Ruck's Topcat. Known to local fishermen as the 'Roulette-Worker', we had a survey position for the wreck from 1986 carried out by HMS Bulldog and accompanying us on the Topcat was former Buchan Diver Hugh Mackay, from Buccaneer Electronics, who supplied a towed side-scan sonar to assist in the search. As it turned-out, the HMS Bulldog marks were accurate and we found the wreck without any difficulty. Identity of the wreck was confirmed by the two 3-furnace boilers, her size, condition and construction along with the location in relation to known losses and finds.

The Kildale lies in 63 metres at 57 45.217N 01 46.027W orientated 010/190 degrees with bow to the north at 57 45.243N 01 46.o17W and the stern to the south at 57 45.092N 01 46.037W. The wreck is upright and intact but highly degraded, the highest point is midships where the two boilers are located. The stern is relatively intact wtih a defensive 12 pounder gun in place and another on the seabed nearby.
---
Kildale
---
The Kildale on fire soon after being bombed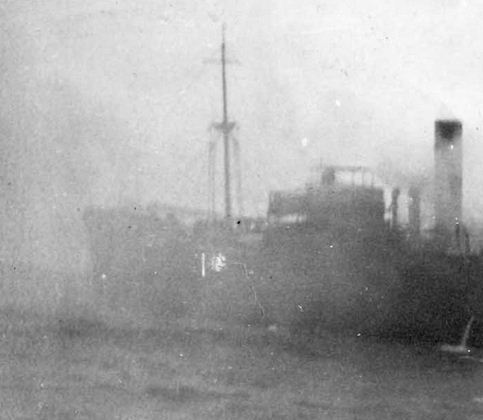 ---
---
Kildale video by Tony Ray