TYNEMOUTH CASTLE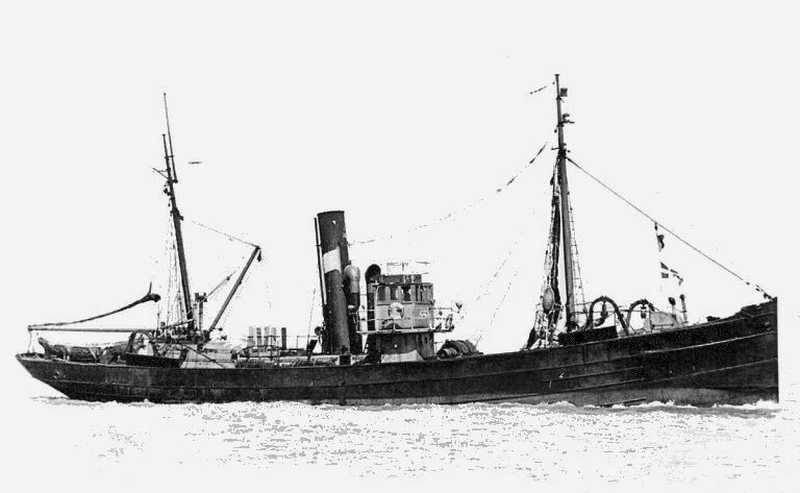 9 December 1939 57 21.952N 01 47.088W 53 in 58 metres
---
Built: 1918 by Scotts Bowling, Glasgow, Yard No 272
Construction: steel, 215 grt Strath Class naval trawler, length 115.6 ft (35.3m), beam 22 ft (6.7m), draught 12 ft (3.7m)
Propulsion: triple expansion 74 NHP, one boiler, machinery by W H Allen & Co Ltd
Registered: Grimsby, UK, Fishing Registry GY 1321

Built as the William Griffen for the Royal Navy, she was sold in 1921 and again in 1928 to A.B. Lee & Co Ltd, North Shields when she was renamed Tynemouth Castle. In 1939 she was sold to John Lewis Ltd of Aberdeen but was lost before her fishing registry could be changed.

On the 9th December 1939 the Tynemouth Castle struck the Cruden Scares then drifted off and foundered three miles south-east of Cruden Bay. The fate of the crew is unknown.

Another steam trawler found during the hunt for the U-1206. In February 2007 when performing a search around the 'North-Corner' fisherman's mark, we found the wreck in a depth of around 60 metres. It wasn't until the 2nd September that we dived the site, found it was a steam trawler and discovered the bell which was engraved 'WILLIAM GRIFFEN' - confirmation of her identity as the Tynemouth Castle.

The Tynemouth Castle lies in 58 metres at 57 21.952N 01 47.088W orientated 0/180 degrees with the bow to the south and stern north. She is upright and intact, but typically, the superstructure has now gone.
---
Bell engraved 'WILIIAM GRIFFEN'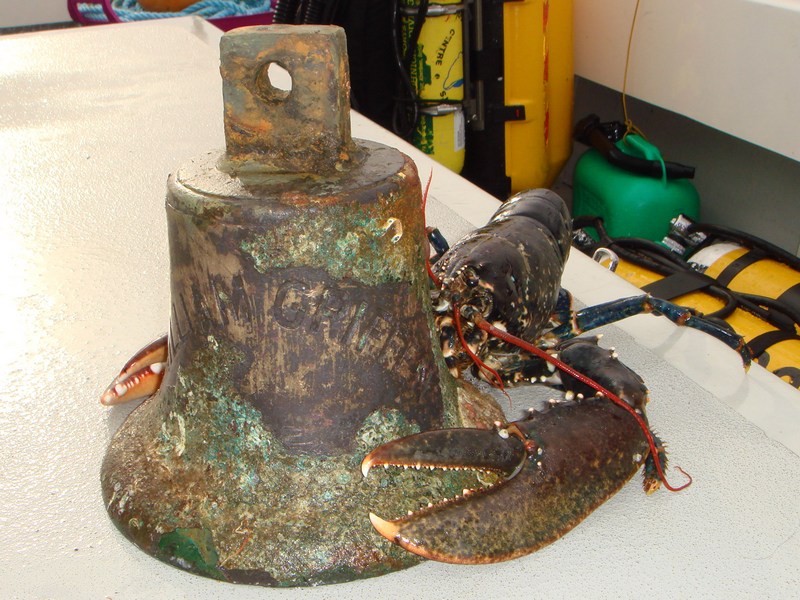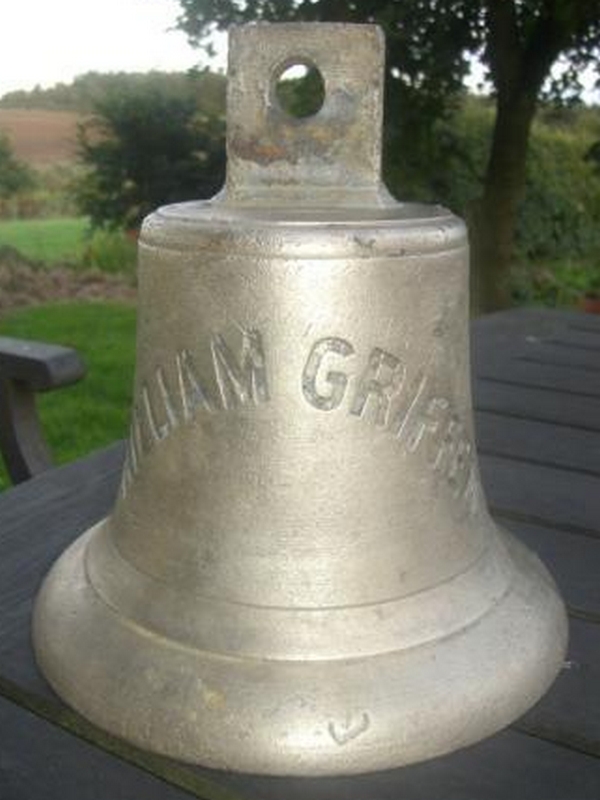 ---
Tynemouth Castle video by Tony Ray
---
Strath Class trawler plans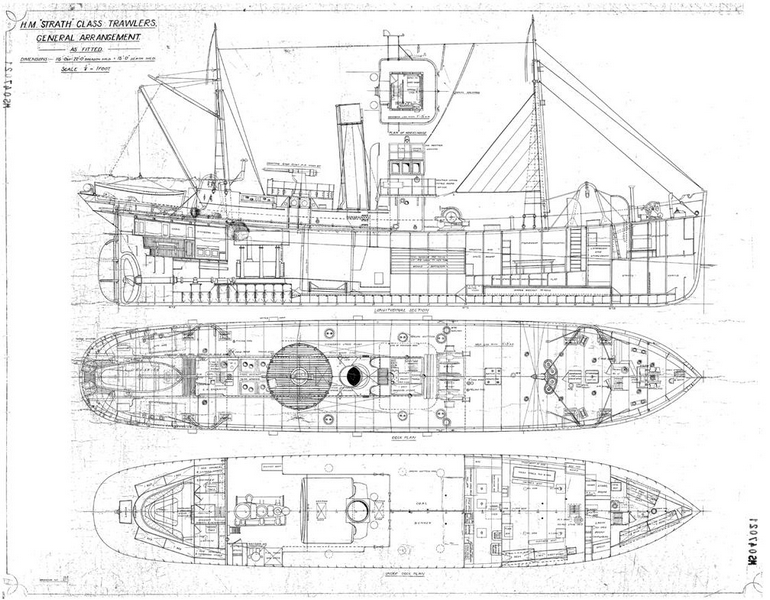 ---