WRANGLER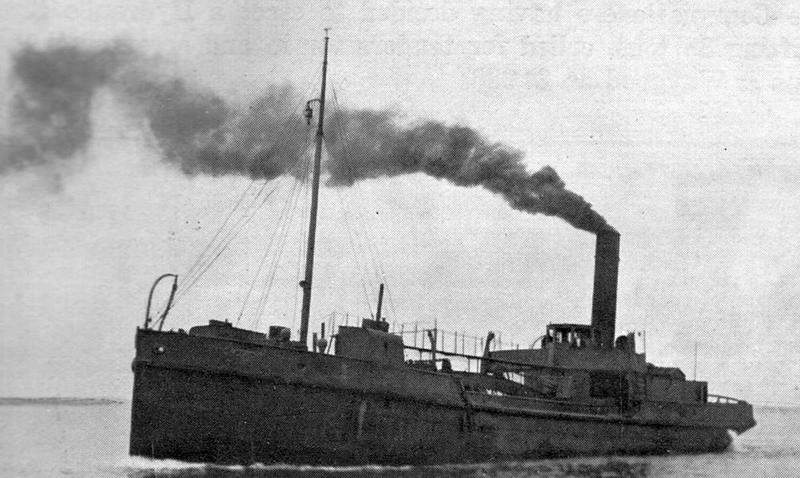 6 October 1941 57 32.838N 01 43.192W 43 in 48 metres
---
Built: 1884 by Companie de Fives, Lille, France
Construction: iron, 270 grt, length 126 ft (38.4m), beam 23 ft (7.0m), draught 9.6 ft (2.9m)
Propulsion: 27 NHP 2-cylinder compound steam engine, one boiler
Registered: Southampton, UK

The Wrangler was a steam hopper-barge built as the Hopper Barge Fives, she was re-named Penhoet before being bought by Marine Contractors Ltd of Southampton, converted for use as a salvage vessel and re-named the Wrangler. In 1940 her owners were the British Iron & Steel Corporation Ltd (BISCO). In October 1941 the Wrangler was engaged in close-inshore salvage work to the north of Peterhead, most likely just off Buchanhaven, during which she ran aground on the Girdle Wears and flooded. On the 6th October she was refloated but foundered off the North Head whilst returning to Peterhead.

We originally discovered the site by magnetometer and echo-sounder in the mid 90's however all that could be found was a large rock, which naturally became known as 'Rafa's Meteor' after one of the divers. Needless to say, with the Muriel, St Magnus and Bel Lily close-by, no-one was overly keen to dive on a rock again. However in May 2011 we searched the site once more using side-scan sonar and 3D echo-sounder mapping - the results looked very much like a small wreck. Finally convinced it was worthwhile, we dived the site again in June 2011 and found the wreck of the Wrangler.

The Wrangler lies three miles NE of Peterhead at 57 32.838N 01 43.192W in a depth of 48 metres, orientated 065/245 degrees with the bows to the south-west. She rises to a height of 4.7 metres and is intact and upright although her stern has collapsed. From the location, her size and construction, the wreck is undoubtedly the Wrangler - the conversion from a hopper barge is obvious, she would have originally had one large hopper-hold but this has been converted into two holds with the after one given a smaller, traditional type hatch.

---
The Wrangler is a lovely wreck to dive and remarkably intact. She has smooth clean bows and focsle – an interesting bow horn which would have been for cable-work as part of her salvage duties. Bollards are in place on the focsle and behind this, the steam cargo winch. This whole area is about 3m proud of the seabed in 50m and is largely intact. The focsle deck has gone and inside seems to be a workshop area where there are crockery remains and an old WWII gasmask complete with eye glasses and scrubber unit. Behind this is a hold, largely collapsed but filled with wire ropes and chains. The sides of her hull here are rotted away giving clear views of the seabed in either direction, directly aft is a smaller hold containing steel beams then the largely intact remains of her bridge, rising about 4m from the seabed. The single boiler is located under the superstructure with the net-covered 2-cylinder steam engine behind. Her port and starboard quarters are enclosed providing a nice swim-through to the stern which is badly degraded and collapsed with a large steam winch now lying on the seabed.

A very nice dive with loads of life and interesting things to see in the holds and bridge. A really good season starter.
---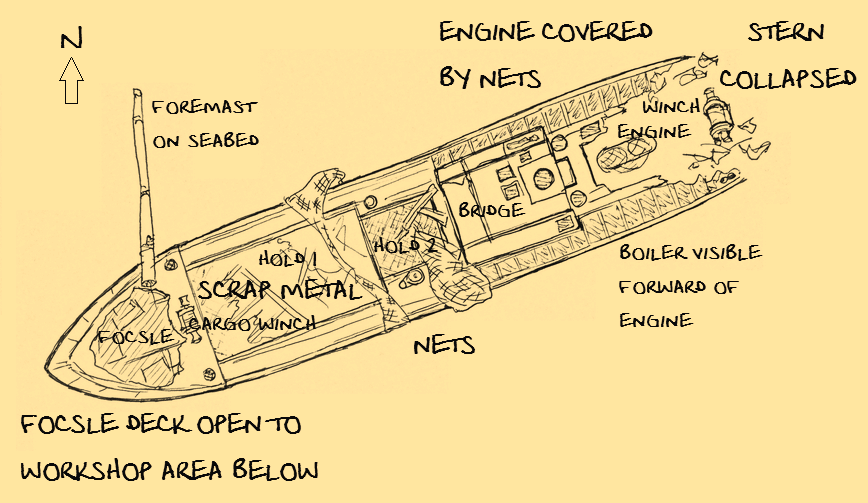 ---
---
echo-sounder chart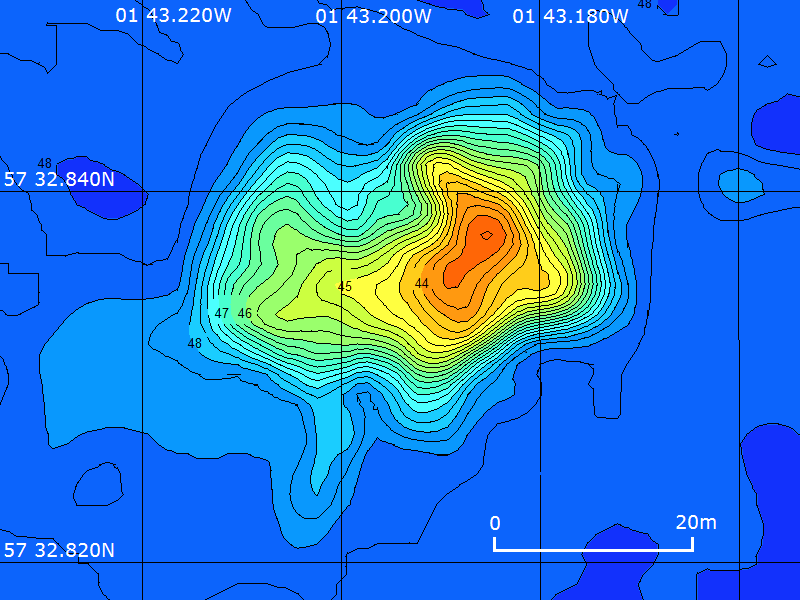 ---
3D echo-sounder chart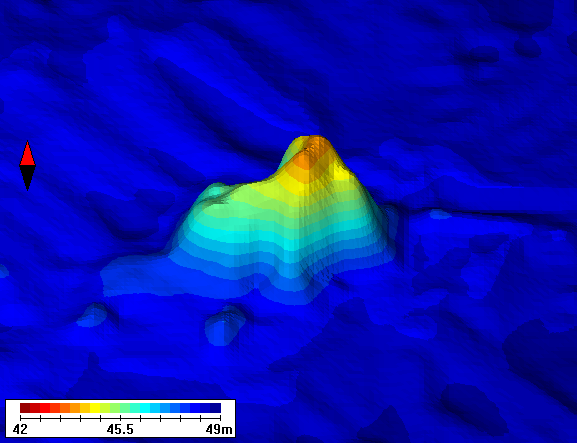 ---
Side-scan sonar image - stern is at the top of the picture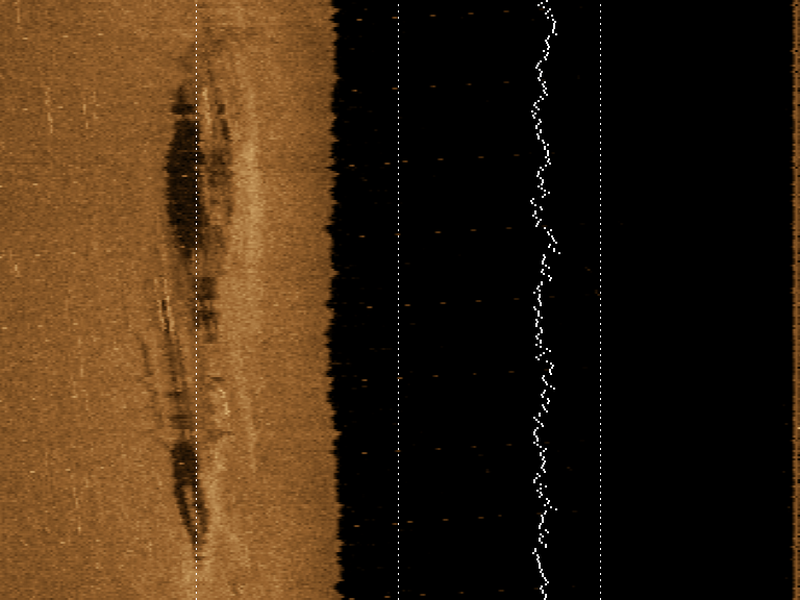 ---
Wrangler video - June 2011